Google announced it was to break up its Google+ platform into Photos and Streams back in March 2015. The announcement was greeted with a mixed to negative reaction from people who feel that the platform won't ever properly compete against Facebook. So what changes have Google+ made and will they be enough to finally take Facebook on?
Three Changes to Google+ that we didn't know about (not including Streams and Photos)
Less features for a more streamlined experience
Many people in their feed back to Google felt that the interface for Google+ was overwhelming and overly complex. This definitely seems to be a point that Google+ have taken on board, as evidenced by a number of service removals including the recent demise of Google Ripples. Explaining it's removal, Google simply announced
"Thanks for your support as we continue to make Google+ a simpler, more streamlined experience for all." – Official Google+ page
I was a fan of this feature to be honest. The ability to visualise shares and the viral effect of posts was definitely more of a luxury than a necessity but it was still useful for identifying key influencers.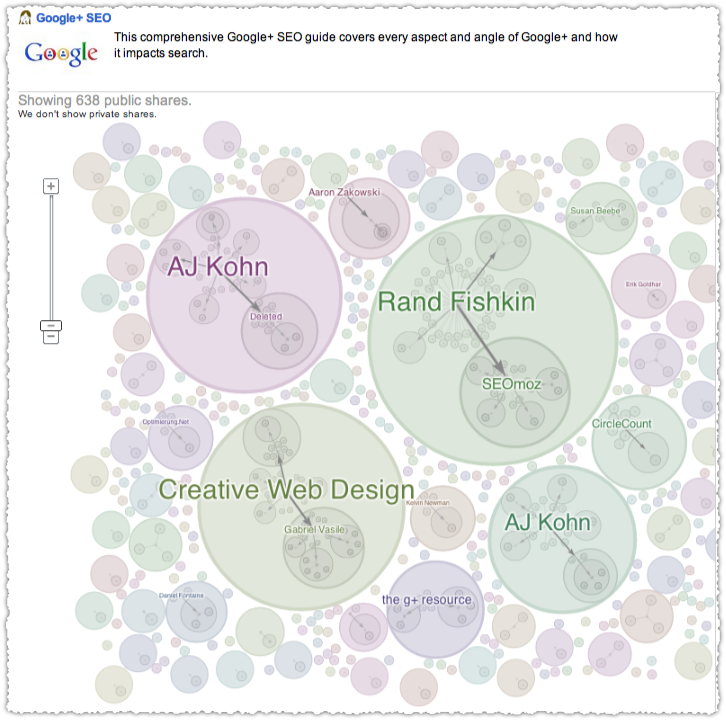 No longer part of regular Google accounts
According to Forbes, 'Google+ profiles will no longer be part of its regular accounts, including removing it from its universal toolbar.'
Google+ used to advocate itself as a social layer, in that it provided for a common central connection to all of Google's products. In theory this was great but one particular feature of this which didn't go down well was the necessity to link Google+ and Youtube, so if I wanted to leave a comment on a YouTube video, it would appear on my google+ profile.
While I personally liked this feature as it reduced to some extent spam and made trolls easier to identify, Google has decided to sever this link and independent comments should be soon returning to YouTube
Google Collections – what is Google Collections?
While we have been dealing a lot with what Google+ is taking away, they are adding some new features and one of them is called Google Collections. What appears to me at first glance as an over glorified way of categorising  or grouping content by topic.
According to Google "..every collection is a focused set of posts on a particular topic, providing an easy way for you to organize all the things you're into. Each collection can be shared publicly, privately, or with a custom set of people. Once you create your first collection, your profile will display a new tab where other people can find and follow your collections."
A lot of the die hard Google+ users are very excited about this feature but while I don't think it is a bad addition it is less than what I was hoping for. You can read more about this here
Personally I find these changes and additions to be entirely underwhelming and I'm still waiting for a killer feature to blow me away and convince me to start using Google+ again. I have a feeling I might be waiting for some time!!!